Welcome to The Tech Laboratory
The Tri-Cities "Smartest" Destination for Technology and home of the South of Town Golf Simulator.
We offer design & install custom home theaters and audio systems, custom golf simulators, surveillance, monitoring & entry access systems, Zoom/Teams Rooms integrations and many more unique products!
Open Monday-Friday from 9:30 to 4.
Other hours by appointment.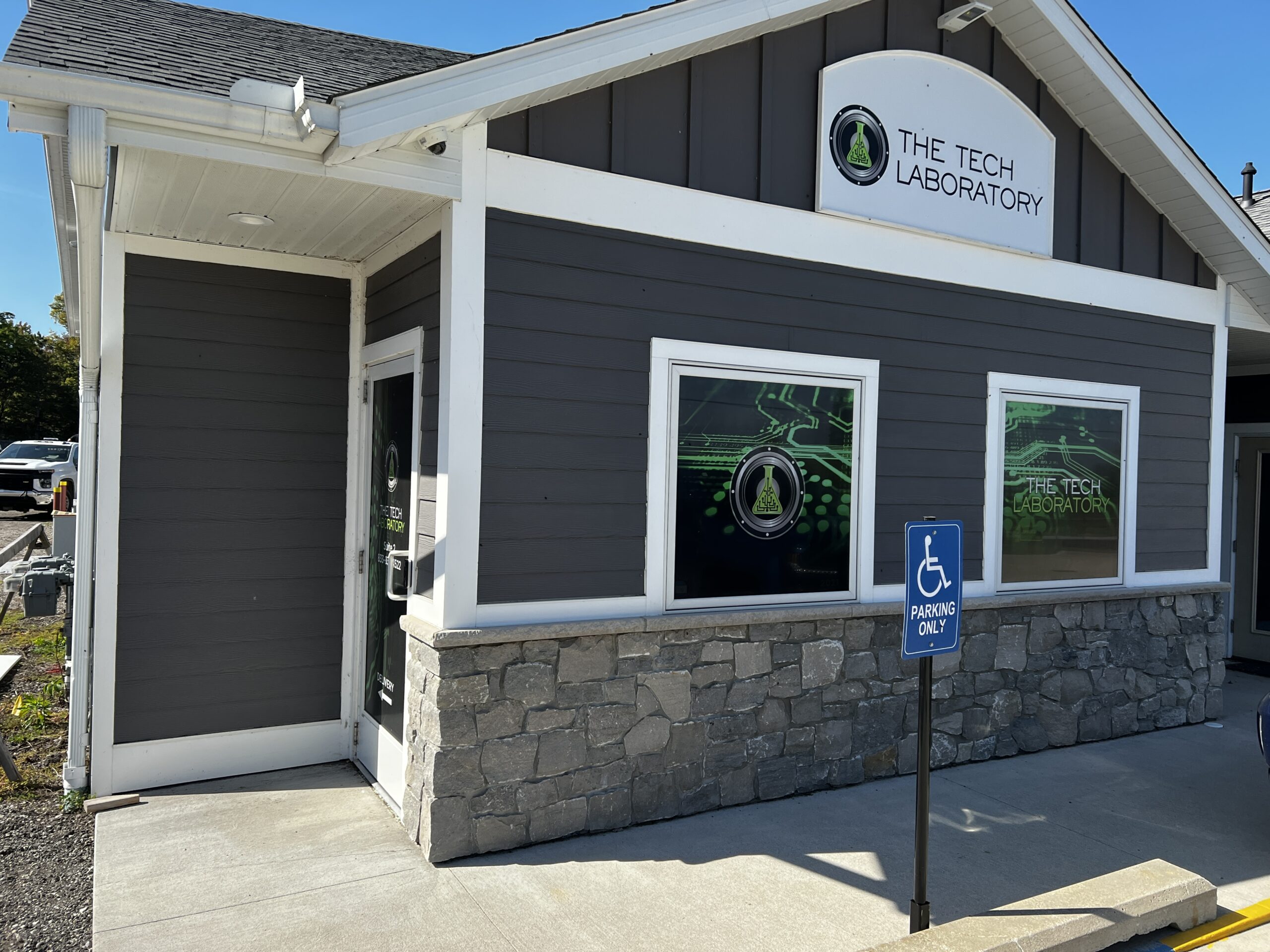 What is The Tech Laboratory?
Our showroom opened in 2020, we have a fully interactive space where you can really see how each product was intended to be used. We have created multiple themed "rooms" that display products with a variety of price points to find the best fit for your budget. We offer entry level products to site-wide custom integration. Come in and see how we can connect your home or business to make it safer, more efficient and way more fun to interact with!
Call/Text to schedule today!
1-833-TECH-LAB
1-833-832-4522
The Tech Laboratory was conceived on the idea of helping customers understand the latest technology and show them how to use it interactively. Our primary focus is integrating products into the design of your upcoming projects but we also keep stock of popular items. Our goal is to be the primary resource for tech in your home and business, all under one roof!
Tired of losing your keys and getting locked out?
Would you like your lights to come on when you walk into the laundry room?
We have everything setup so you can try various products and see how easy technology can make your life.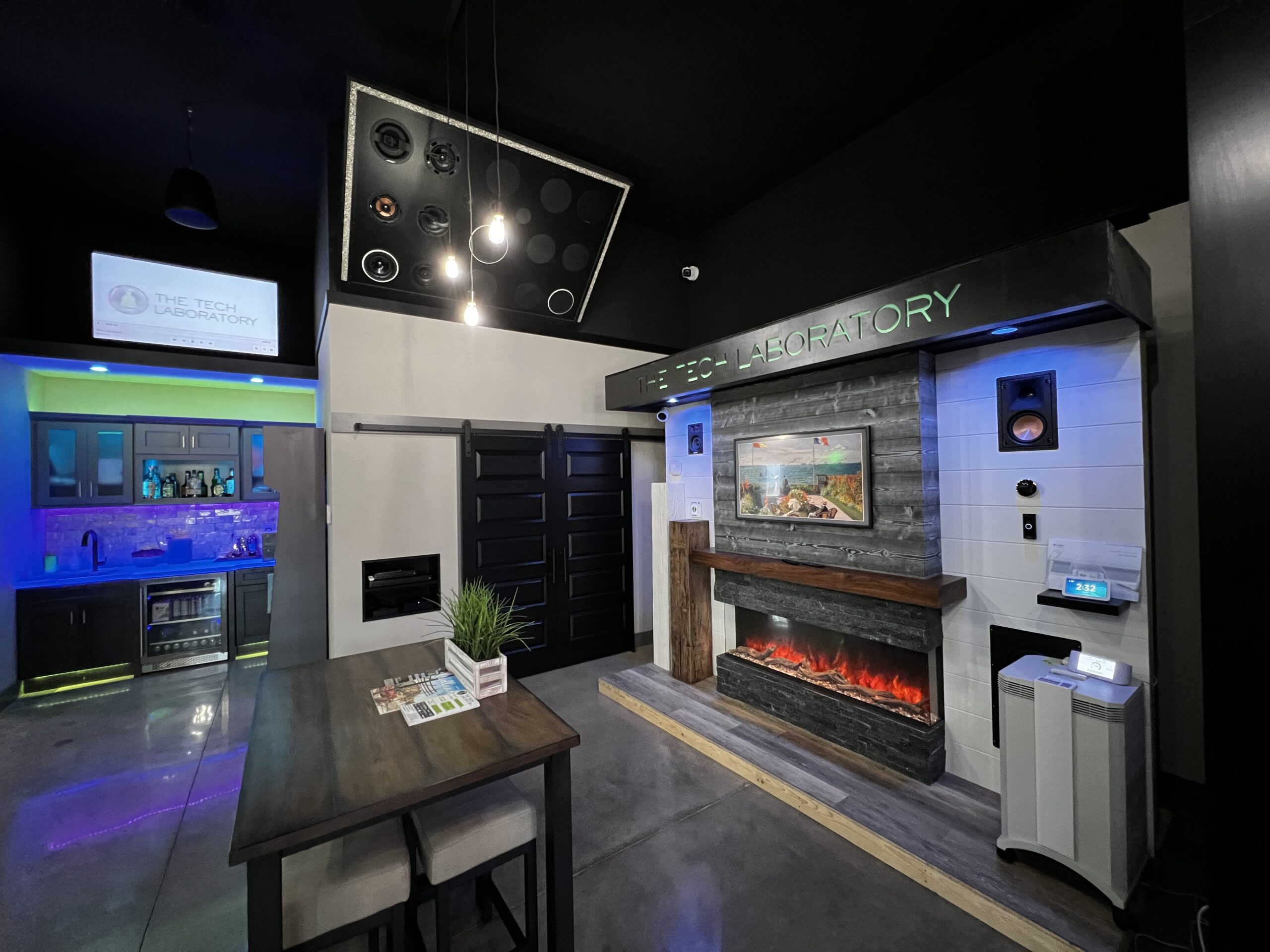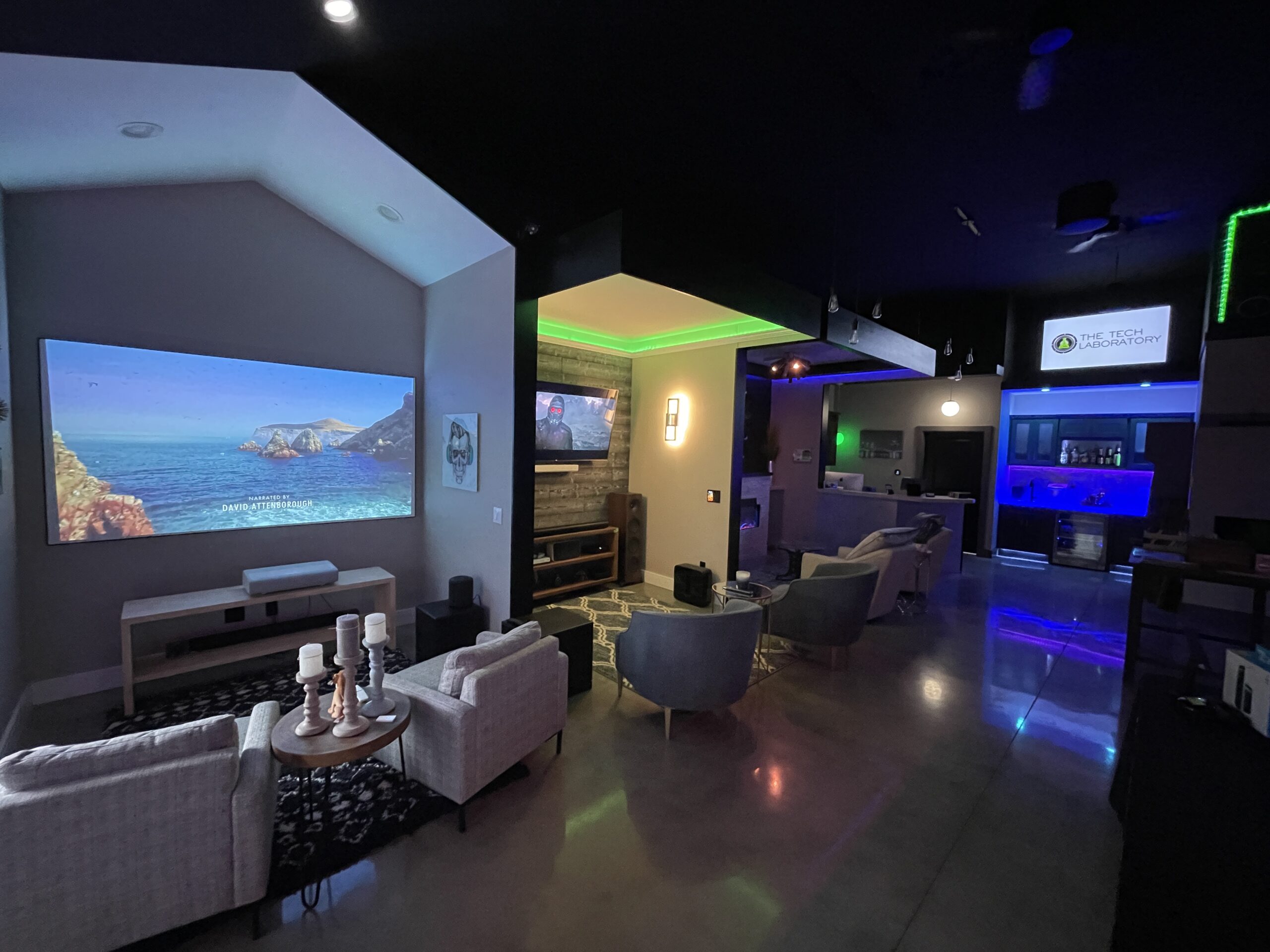 A variety of the latest TV's, speakers, sound bars, lighting and much more are on display. You will see and hear the differences in a variety of lines and price points. We have hand selected great products so you aren't overwhelmed with too many options.

Along with A/V and automation systems, we offer a wide variety of products like smart electric fireplaces, unique wood paneling, air purification, air quality monitors, ready-to-assemble cabinets, countertops, faux millwork, stone, tile and much more!
See it all on your next visit to our Showroom!!!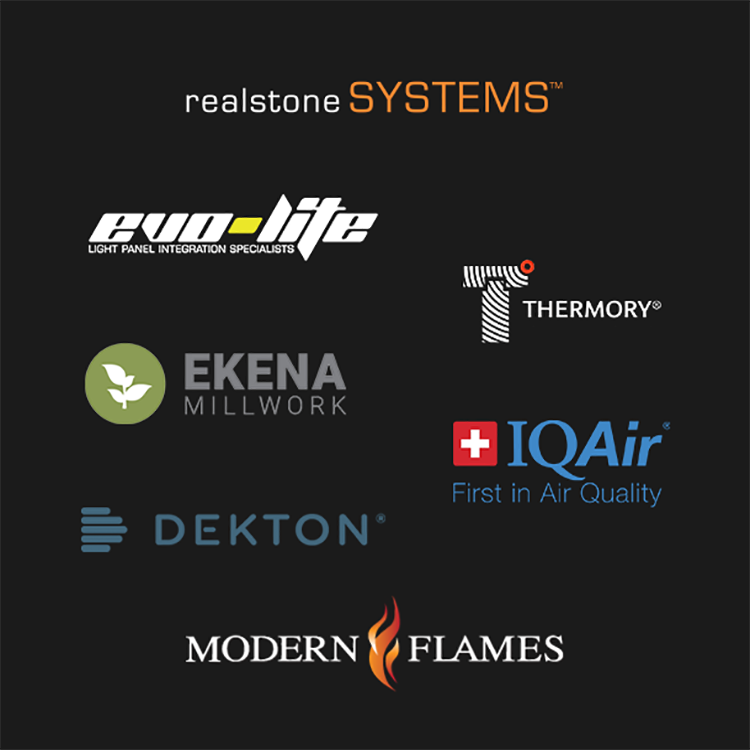 Our process simplifies and streamlines the process of integrating Audio, video and security into your home

Initial Stage
Make an appointment to see our showroom and experience a variety of items so we can build out a custom quote for you.

Design & Bid Stage
We will prepare a customize line item quote so we can place orders and get the project started based on your selections.

Final Stage
Let the fun begin! We will start prep or installation. We also offer DIY cash and carry sales to provide the full spectrum of customer needs.
Schedule a free consultation now!
We look forward to hearing from you!
800 S Poseyville Road, Suite #2,
Midland, MI 48640
1-833 Tech Lab or 1-833-832-4522
Call or Text
Open Thursday from 3-7pm
Other hours by appointment